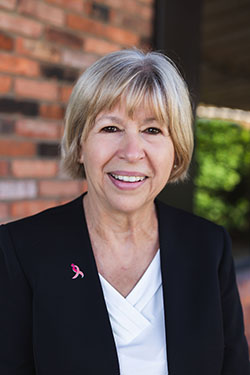 Patricia Connole
Patricia Connole (Kendig) is the founder and CEO of US Communications. Pat started the company in 1996 and has led its growth from 2 employees to over 100 currently on the US Comm team. She is an accountant by trade but has had to wear many hats over the years during the company's rapid growth. Pat is extremely proud of the accomplishments of US Communications and attributes its success to a team of hard working, diligent and caring individuals. She has installed a strong sense of responsibility to bettering the community at US Communications through support and donations to area hospitals, foundations and the USO. Pat regularly participates in fundraisers for cancer research including the Susan G. Komen Race for the Cure, the Komen 3-day Cancer Walk, and Making Strides Against Breast Cancer.
When Pat is not attending to the many needs of a growing business, she enjoys spending time with her husband, 2 children and 2 grandchildren. She is die-hard Indians fan and attends as many games as her schedule allows.
---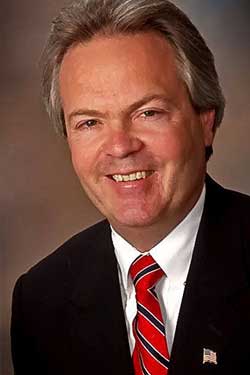 Jim Connole
Jim Connole's visionary leadership has served US Communications well for over 23 years. At the helm as COO he is responsible for the day to day operations and growth of the company. Jim is especially passionate about building long term relationships with key customers that rely on US Communications quality and expertise. He started out in the industry as an electrical apprentice with the IBEW Local 38. While advancing through various roles at a large electrical contractor Jim worked his way through school obtaining a bachelor's degree in Business/Communications in 1989. He served on the Westlake City Council and School Board for 28 years giving back to his community. He remains active in the IBEW union representing the tele-data technicians while negotiating and resolving issues on their behalf.
In his free time Jim enjoys spending time with his family, racing cars on occasion, attending Indians games, and mentoring his grandsons.
---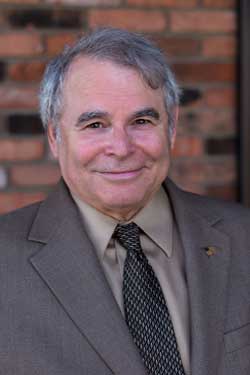 John P Steele
John Steele is the President of US Communications. He started in the industry as an IBEW apprentice in 1976 and has over 43 years of experience. John has been concentrating his efforts on low voltage technologies for over 28 of those years leading the early adoption of structured cabling design in the Cleveland market. His specialty is in design build and design assist projects no matter what the size. He is a 23-year member of BISCI and has held the distinguished RCDD designation since 1996.
John has been married to Cheryl, his High School sweetheart, for 41+ years. Together they have 3 children and enjoy all things outdoors including golf, tennis, fishing and hunting.
---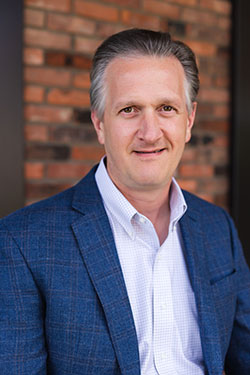 John DiRocco
John DiRocco is an Operations and Supply Chain leader who joined US Communications in 2014.  He has spent over 20 years working in the telecommunication construction industry. John is dedicated to customer satisfaction. His understanding of the physical flow of information and material throughout the Supply Chain and his dynamic logistics management maximizes customer value with results that are a sustainable advantage.
John is a U.S. Navy veteran and was trained as a supply specialist while serving aboard the USS Devastator (MCM-6).  In his free time, he enjoys the company of Ann, his wife, and their two children. He is a longtime supporter of Cleveland's Playhouse Square and is impassioned by all things culinary.
---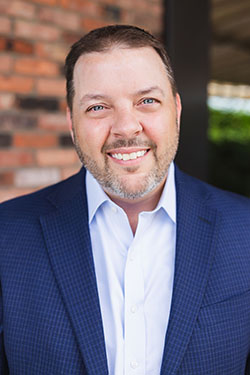 Jim Karban
Jim Karban is a Sales and Marketing leader joining US Communications in 2019. He has spent over 25 years working in the telecommunications, electrical, and wireless industries with local, national, and global responsibilities. Jim has extensive experience managing teams specializing in national accounts, solution selling, project and partner management, and sales enablement. Jim has a passion for connecting people while developing and executing strategies to solve issues and grow revenue with businesses around the world.
Jim earned his bachelor's degree in Business Management in 1991 and has worked for multiple Fortune 500 companies leading various sales and channel teams throughout his career. In his free time, he enjoys being active with his wife and three kids golfing, fishing, traveling, and getting outdoors.
---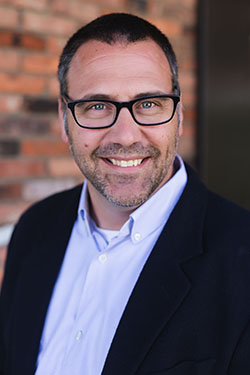 Matt Musbach
Matt Musbach leads the Design and Engineering Team at US Communications. Matt has spent his entire 20+ year career in the IT infrastructure space. He has progressed through the ranks starting as a IBEW tele-data technician moving on to project management and engineering and into his current role. Matt has experience from small simple designs to large complex projects with multiple integrated technology solutions. He holds the Bicsi RCDD designation and has significant experience in AutoCAD and Revit.
Matt uses his job experiences to help juggle and balance his personal life. With his wife Katie, and their 5 kids it is never a dull moment. He enjoys road trips with family, golf and movie night with the kids.
---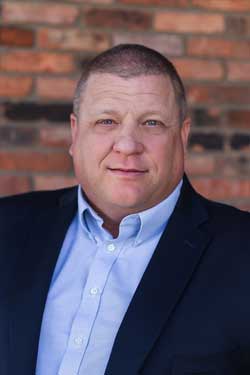 Eric Sundby
Eric Sundby currently leads the estimating team for US Communications. He is an expert at designing low voltage technology and communication systems and enjoys training and developing people to build this skillset. Eric joined the team in 2004 and brings with him over 29 years of industry experience. He spent many years as a Project Manager leading the installations at many complex and large projects. He enjoys building and maintaining relationships with our most important customers through the quality of our work and their trust in our abilities.
Eric likes to spend his personal time with his family camping, fishing and golfing. He volunteers and coaches at various events for the Special Olympics.
---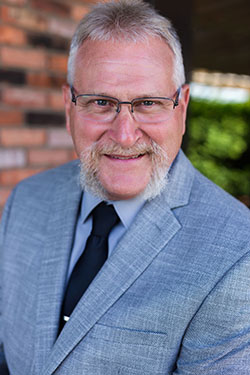 Bob Williams
Bob Williams leads our Project Management team. Bob is a USMC veteran and brings over 43 years of experience designing and installing communications cabling systems. He is a long-standing member of BICSI and holds the distinguished BICSI certification of RCDD (Registered Communications Distribution Designer). This certification is the highest industry honor signifying his knowledge of communications cabling systems design and installation. Bob enjoys coaching, teaching and seeing the progress of upcoming new foreman and Project managers.
Bob likes to spend his personal time being with his grandkids, riding motorcycles, and practicing and instructing the Traditional Martial Art of Kuk Sool Won.
---