Security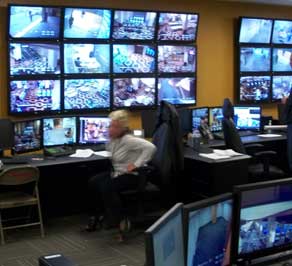 In today's environment the need for physical security has never been so important. The safety of the people and assets in your business, on your campus, and within your healthcare facility are paramount.
US Communications has the experience and team to custom design the security system that meets your needs. With our background in structured cabling you can also be assured that your security system will be integrated with all your technology solutions making it easier to manage and control.
Access Control
Video Surveillance / Intercom
Video Analytics
Intrusion Detection
Asset Monitoring
Visitor Management
No matter who or what you need to protect,
the US Comm team can help.
Our Process
Consult
We work along side your team to understand your challenges and how we can help you put technology to work.
Design
Our team of industry experts develop solutions that help our customers realize their vision.
Install
Our team of professionals is certified and up to speed on the latest technologies and advancements.
Support
Once the job is complete we offer ongoing support through managed services so you can concentrate your business.